Welcome to the Transformice Wiki!
Mouse

| | |
| --- | --- |
| Maps | Titles |
| Game modes | Minigames |
| Shop | Events |
| Badges | Consumables |
| Characters | Cartoon series |
| Locations | Atelier 801 Admins |

Shaman
Transformice is a free online multiplayer game created by Melibellule and Tigrounette owned by Atelier 801. The objective of this game is to collect cheese playing as a mouse character, and take it back to the hole in exchange for a currency, not surprisingly named cheese. This cheese can be spent on items, map creation or other things, such as starting up a tribe of mice. In the majority of maps, a shaman is needed to aid in getting the mice to the cheese and into the mouse hole, using wide selection of tools that can be conjured by the shaman to create various contraptions to get to the cheese.
News
[edit news] For a full list of all the game's updates, view Updates (Current: V1.421); and for a list of previous events, view Events.
---
As part of the Ludum Dare 38,
Tigrounette
and
Melibellule
have made a new minigame,
God's Paw
! It requires no login/password to play and it made in HTML5 instead of flash.
[1.356] New Community platform. 08 February 2017
Hello dear mice! Some news regarding the new community platform: the big update will take place this Wednesday. We wanted to make sure that this new platform would be as nice and clean as possible for you to enjoy.
[Other] Win a Transformice plushie! (ends on 1 February 2017) 23 January 2017
Announcement: "Follow us on
instagram.com/transformice/
to have a chance to win a Transformice plushie! We will draw one of our lucky followers on February the 1st!" (
source
)
[Other] Name change update! 27 July 2016
You can now
change your nickname
by using 1500 Fraise. Names can now contain underscores, as well as numbers (from previous update).
[1.298b] Adventure system revamped! 25 April 2016
This year, Spring brought not only new weather, but also a rejuvenated
event
mechanism based on community input! Now,
adventures
will be more tied into the core of the game, with preservation of lore and gameplay that doesn't divert too much from this simple-yet-elaborate game known as Transformice.
(Discuss)
---
Current Event
The Helpers
Have a Transformice related question but can't find the answer on the wiki? Contact
Chat
Join the Chat>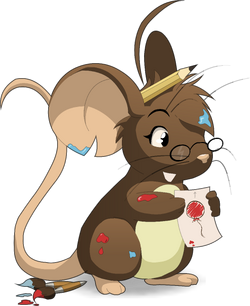 Ad blocker interference detected!
Wikia is a free-to-use site that makes money from advertising. We have a modified experience for viewers using ad blockers

Wikia is not accessible if you've made further modifications. Remove the custom ad blocker rule(s) and the page will load as expected.