Pirate 2016, also known as the Pirate Adventure, is the nineteenth adventure of 2016. This adventure echoes the boat maps from previous Fishing events, with a reskin and content unique from the mere « Tonnerre de Brest »(253) title that was the only obtainable reward on past boat maps.
Description
Edit
On the boat map, you spawn at the cheese, and must ride a small, rickety boat across the sea to the hole to earn

to get rewards.
| Image | Name | Effect |
| --- | --- | --- |
| | Parrot | Spawns a parrot pet. |
New items, or previous items that have had a price change.
Indiana Mouse

| Cost | Reward |
| --- | --- |
| 25 | « Buccaneer » |
| 50 | |
Prof

| Cost | Reward |
| --- | --- |
| 2 | 5 |
| | |
| | |
| | |
| | |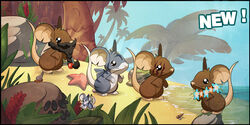 | Image | Name | Type | | |
| --- | --- | --- | --- | --- |
| | Shark Fur | Fur | 7000 | 360 |
| | Shanks' Scars | Eyes | 300 | 40 |
| | Braid Beard | Mouth | 400 | 40 |
| | Exotic Lei | Neck | 250 | 40 |
You can wall jump the edge of the screen on the right of the hole
References
Edit
Events
2017 Adventures
January
February
March + April
May + June + July
August - November
December
2016 Adventures
January
February
March
April
May
Summer (June-August)
September-November
December
Traditional Events
Main Events
National Holidays
Other Events