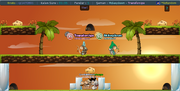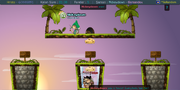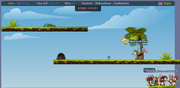 Fight is a module coded by Ediz, Transforlays and Mckeydown and released October 2013 (or earlier).
Rules and Features
Edit
Don't spawn any objects in the first 10 seconds!
Totems are forbidden!
Shield etc. is forbidden!
Skills are disabled
Minigame mods name is red
Hold [CTRL] to see the scoreboard

If you are first on the scoreboard your name is yellow
Created items will be destroyed after 10 seconds.
If the fight is longer than a minute a bet screen will be shown.
Send your maps: http://www.transformice.com/forum/?s=471311&p=0
If you want to PvP with someone easily, you can go #easypvp!
Don't use divine mode or you will be killed!
Stats will be counted when there are 6 mice or more mice in the room.
If you have died, but won the bet, you'll enter the hole
Type !help or press H to see help.
Hold Ctrl to see scoreboard.
Press P to see your stats.
!die or !mort - to die, you can't use this command until the fight has started.
!lang or !langue [FR/EN/TR/BR/RU] - change language of the messages (they're only visible for you).
!maplist - show map list.
!queue - show map queue.
!stats [username] - shows the stats of a specified player.
Ad blocker interference detected!
Wikia is a free-to-use site that makes money from advertising. We have a modified experience for viewers using ad blockers

Wikia is not accessible if you've made further modifications. Remove the custom ad blocker rule(s) and the page will load as expected.